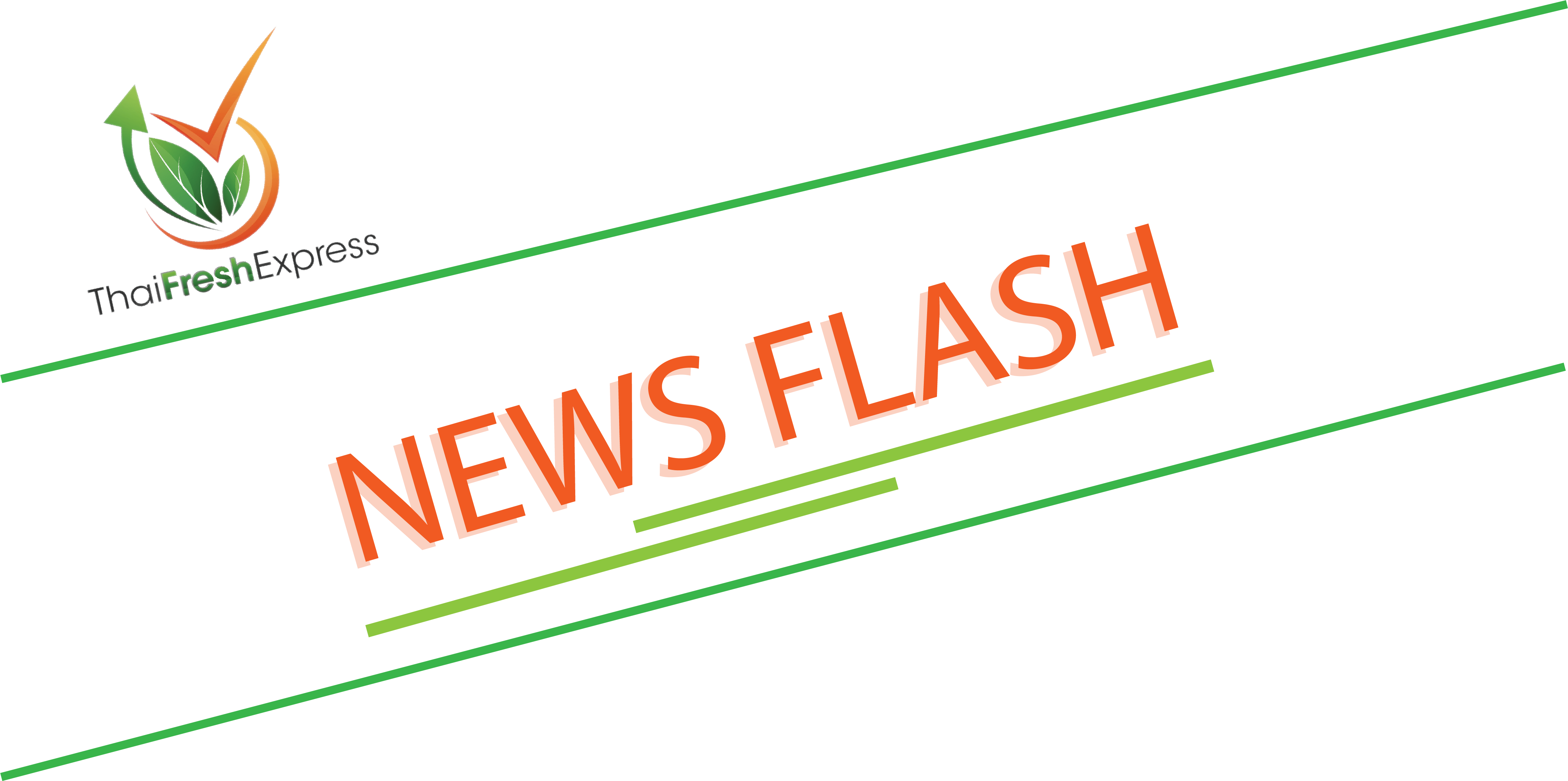 JULY 2019
WE ARE NOW TRADING GLOBAL GAP JACKFRUIT.
WHOLE RIPE FRUITS OF ABOUT 10 KG OR UNRIPE FRUITS TO COOK WITH OF ABOUT 2-3 KG A PIECE.
FURTHERMORE, ON OFFER: JACKFRUIT RIPE PEELED: READY TO EAT ON TRAYS, WITH A LONG SHELF LIFE. ALSO AVAILABLE YOUNG PEELED JACKFRUIT READY TO COOK IN VACUUM BAGS.
SEPTEMBER 2019
HOT WATER IMMERSION TREATMENT ON THAI MANGO.
WE DID BUILD OUR OWN WATER IMMERSION TREATMENT FACILITY AND CAN NOW ONCE AGAIN DELIVER THAI MANGO INTO THE EUROPEAN UNION.
WELL DONE KHUN HUI, GREAT ENGINEERING WORK!
COVID 19 UPDATE
AS THAILAND IS RELATIVELY MILDLY AFFECTED, STILL WE DO OPERATE OUR FACILITY WITH GREAT PRECAUTION CONSIDERATION TOWARDS SOCIAL DISTANCING. THIS APPLIES TO ALL OUR ASSOCIATES AS WELL AS FOR OUR OUTSIDE CONTACTS WITH SUPPLIERS AND FARMERS. DAILY TEMPERATURE SCREENINGS AND SOCIAL DISTANCING MEASURES ARE IN PLACE AND HAVE KEPT US SO FAR FREE OF ANY INCIDENT.
BUT NEVERTHELESS SAFETY MEASURES ARE ONGOING ON A DAILY BASIS AS WE EXPECT THESE SAFETY MEASURES ONLY TO BE DISAPPEARING AFTER AN END OF THIS GLOBAL PANDEMIC. SO OUR HOPE IS STILL RELYING ON FAST GLOBAL VACCINATION.
STAY SAFE AND HEALTHY!
JULY 2021
THAIFRESHEXPRESS
UPDATE ON FOOD ALLERGENS:
STARTING AS OF JULY OF 2021 WE HAVE ADOPTED OUR ALLERGEN PROCEDURES: ALL PRODUCE IN RELATION WITH ALLERGENS ARE PROPERLY LABELED ON PACKAGING AND BOXES FOR THE CONSUMER. STARTING FROM LOCAL TRANSPORTS,  STEPS ARE TAKEN TO SEPARATE ALLERGEN CONTAINING ITEMS,  AS WELL WITH SEPARATE ONSITE MANAGEMENT IN PRODUCTION.
TO ENSURE IMPORTANT SAFETY MEASURES NECESSARY FOR ALL OUR CLIENTS.
 OCTOBER  2022
THAIFRESHEXPRESS
UPDATE ON :
HOT WATER IMMERSION TREATMENT ON THAI PAPAYA.
WE ARE NOW CERTIFIED TO USE HOT WATER IMMERSION TREATMENT FOR PAPAYA. ANOTHER MILESTONE FOR THAIFRESHEXPRESS. THANK YOU TO THE DEPARTMENT OF AGRICULTURE FOR THE CERTIFICATION.
NOVEMBER 2022
THAIFRESEXPRESS NEW PRODUCE:
COCOA BEANS FROM THAILAND: AVAILABLE NOW, HARVESTED TWICE A MONTH, PACKED IN PAPER BOXES AS NEEDED. CONTENT PER BOX STARTS WITH 2 KG.